Saint James' Church has its new sign! (Compare old and new below). The upper part is in fine traditional style, while the lower part houses scrolling electronic lettering which can be changed from the church office. This means that Sam will no longer have to trudge through the snow to change to make manual changes. Another improvement is in the placing of the sign, perpendicular to Bridge Street, and nearer to it (the sign is two-sided).
On Sunday September 6, the congregation gathered by the sign in a rare group photo.
Congratulations go to the Corporation (Fr. Rick, wardens and treasurer), and especially to Todd Sandrock, for endless hours of work in making this happen.
The parish is grateful to Neta Clarke, who donated the sign in loving memory of her late husband, Earl Clarke.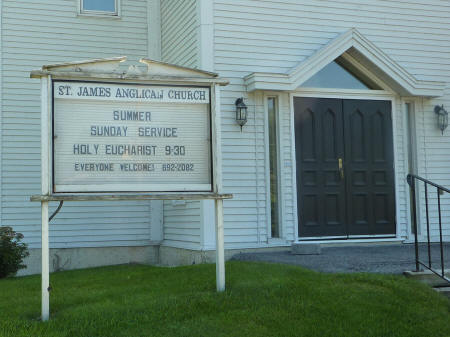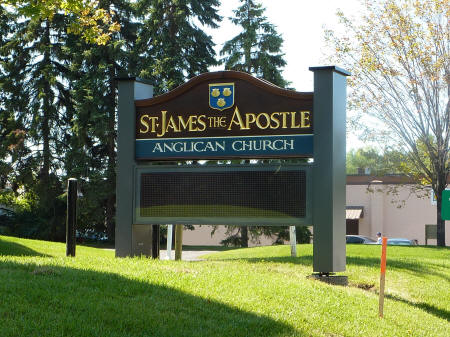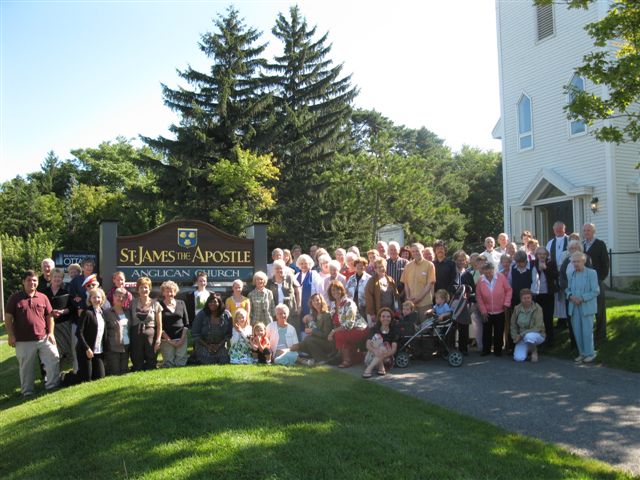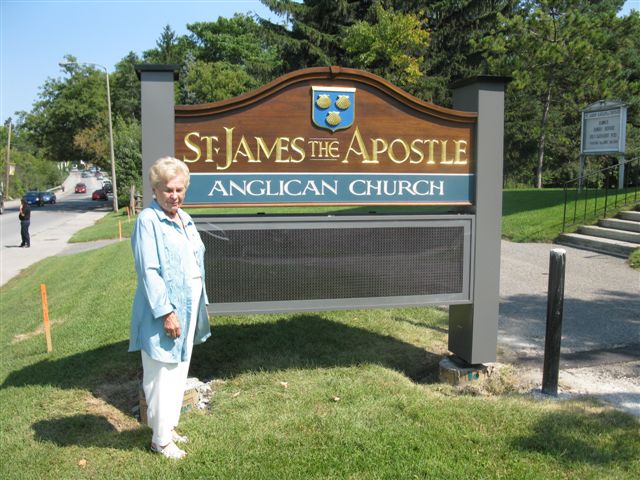 The new church sign has been donated in loving memory of Earl Clarke.